That's all from the BBC Africa Live page today.
A reminder of our proverb of the day:
The big water pot one carries on the head rests upon a small circular pad."
And we leave you with this picture of a little girl showing off her party goggles in Ivory Coast's economic capital, Abidjan.
No Gambian money missing, Barrow spokesman says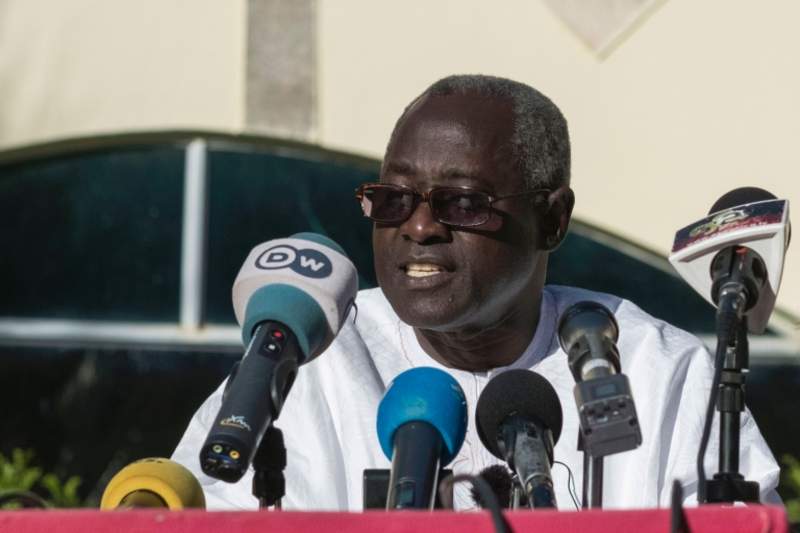 New Gambian President Adama Barrow's spokesman has denied that any money is missing from Gambian state coffers following allegations by an adviser to Mr Barrow that about $11m had disappeared.
Halifa Sallah told the BBC's Alastair Leithead that The Gambia's central bank and all other banks in the country were "functioning normally".
Earlier Mai Ahmad Fatty had said the coffers were "virtually empty" and financial experts were trying to evaluate the exact loss.
Speaking at a news conference in Banjul, Mr Sallah said:
Allegation of theft etc cannot just be made by any member of an executive. It is not the domain of the executive. Allegation of anything that is a crime must be passed on to the inspector general of police and they are the competent authority that should conduct investigation of anything reported to them and eventually prefer charges against the accused who also must be presumed to be innocent until la trial takes place before we actually find them guilty of a crime.
We are saying that this new government intends to be a civilised and democratic government which will abide by its instruments and institutions in order to fight any injustice.
So I have told you without any ambiguity that the inspector general of police was asked to go to all public enterprises, all public institutions to examine their current state. What I am reporting to you is that as far as the Central Bank of the Gambia is concerned, those who are in charge of it have stated with clarity that not only the Central Bank is normal and functioning normally but that all the banks in the country are functioning normally.
If other people have any allegation of whatever has been done I will advise them to hand it over to the inspector general of police for investigation."
George Weah to run for president again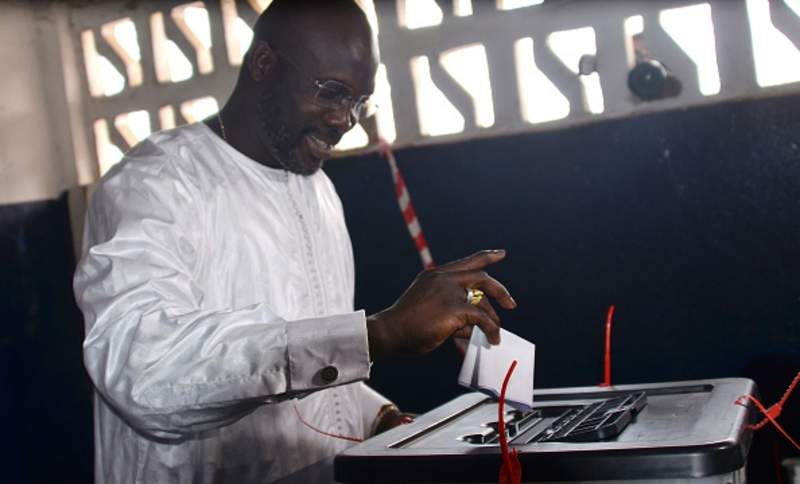 Former world football player of the year George Weah will lead a coalition of three political parties in his second attempt to became the president of Liberia in the 10 October election.
Mr Weah has chosen Jewel Taylor, the ex-wife of former President Charles Taylor who is serving a 50-year sentence in a UK prison for war crimes and crimes against humanity charges.
Mr Weah lost to the current President Ellen Johnson Sirleaf in 2005 and in 2011 when he was the running mate of opposition leader Winston Tubman.
He's currently a senator of the northwestern region of Montserrado.
Avoid Libya or face death, Nigeria warns migrants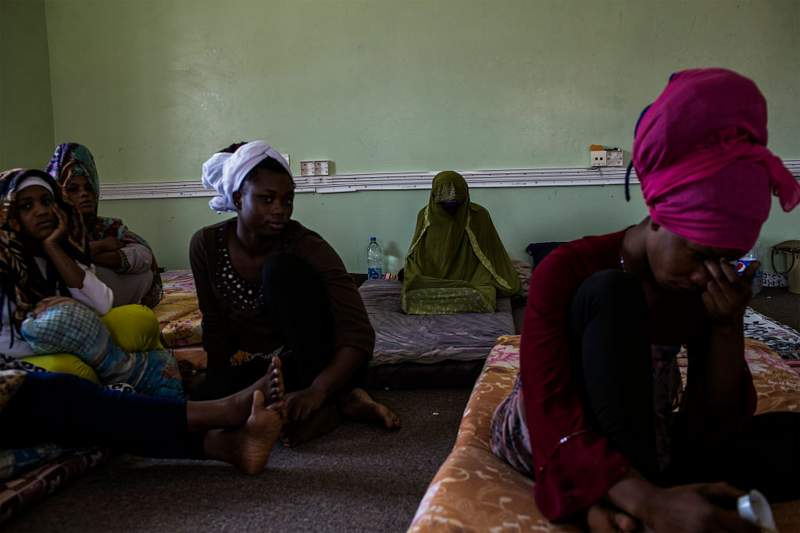 A Nigerian diaspora official has told migrants to avoid Libya because, he says, they could face execution if they are caught.
Abike Dabiri-Erewa, an assistant to President Buhari on foreign affair and diaspora matters, said he was issuing the warning after seeing a video puporting to show the killing of black migrants in Libya.
He said Libya had been executing alleged illegal black immigrants "for years".
The Nigerian authorities evacuated 2,000 Nigerians from Libya two months ago, he said.
Mr Dabiri-Erewa said:
Libyans are dealing with their own struggles as there is no recognised government in place.
The office of the Senior Special Assistant to the President on Foreign Affairs and Diaspora hereby appeals again to Nigerian migrants to avoid Libya as penalty for illegal migration to Libya, when caught, is usually a death sentence."
Teachers' strike in Ivory Coast
Protests broke out in Ivory Coast's capital, Abidjan over an ongoing teachers' strike which has led schools to shut down.
Veteran soldiers joined students to protest the closure of schools, they barricaded a major northbound highway as fishermen blocked another major road blocking access to the east of the country, the AFP news agency reports.
Most of the schools in the city remained closed as teachers took part in the two-week long strike aiming to push for better pay and pensions.
Student leader Amadou Soto said some students supported the teachers' demands.
"We urge our government to settle the teachers' demands so our classes can restart," AFP quoted him as saying.
The strike comes days after the government quelled protests by soldiers who were pushing for better housing.
Civil servants and firefighters are also on strike in the country.
Anglophone protest in Cameroon as internet remains cut
A second day of "ghost town" protests has been called for Cameroon's English-speaking regions in the Northwest and Southwest of the country amid a continuing internet blackout there.
Today's ghost town action left cities such as Bamenda and Buea deserted, local TV reported. Shops and businesses were shut and schools did not open.
Activists are tweeting under the hashtag #BringBackOurInternet after services were cut last week. Business owners say it is hurting the local economy.
The government has not commented on the blackout but the communications minister warned in November that such a measure was possible to stop people spreading anti-government messages, VOA reported.
Meanwhile the authorities have been sending out text messages warning that people found spreading such messages could face punishment.
Two consortium leaders, Nkongho Felix Agbor and Fontem Neba, were arrested in Buea and taken to the capital Yaounde.
Protests over proposals to use French in schools and courtrooms in English-speaking regions have been ongoing for months.
English speakers have long complained of discrimination in Cameroon.
They say they are often excluded from top civil service jobs and that many government documents are published only in French, even though English is an official language.
The discontent has intensified to the point where some observers say civil conflict could erupt:
Later, areas controlled by Britain and France joined to form Cameroon after the colonial powers withdrew in the 1960s.
BBC's Focus on Africa prepping for Uganda broadcast
Our colleagues from BBC Focus on Africa TV and its sister swahili station Dira Ya Dunia are rehearsing for the launch of a week-long broadcast in Uganda's capital, Kampala.
The English programme will broadcast at 17:30 GMT on BBC World News.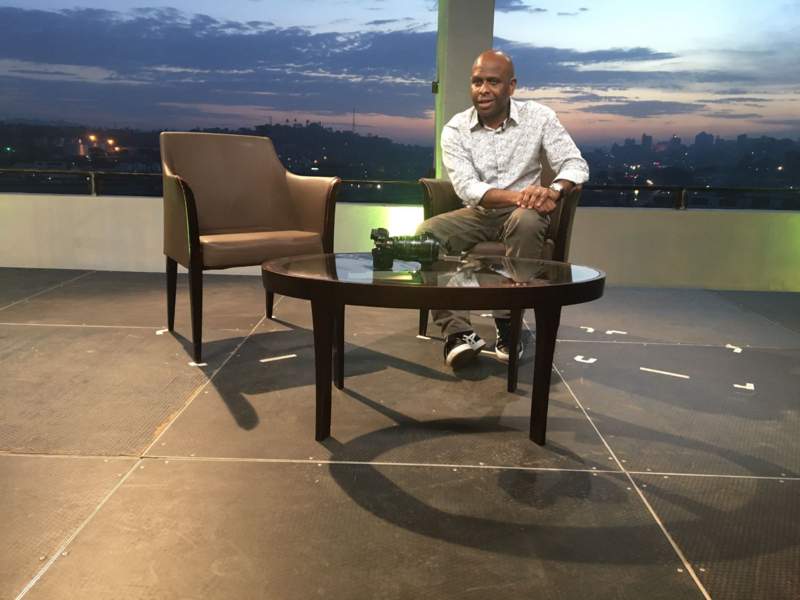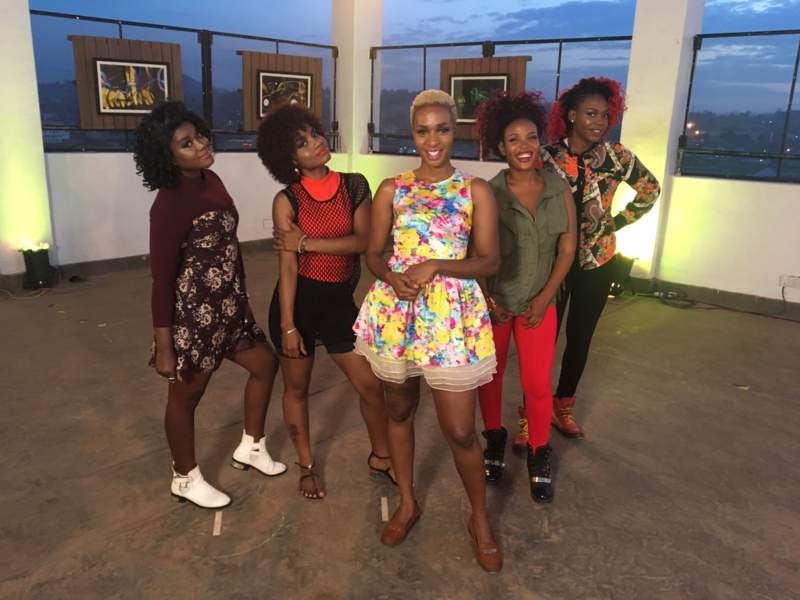 Equatorial Guinea opposition denounces Jammeh arrival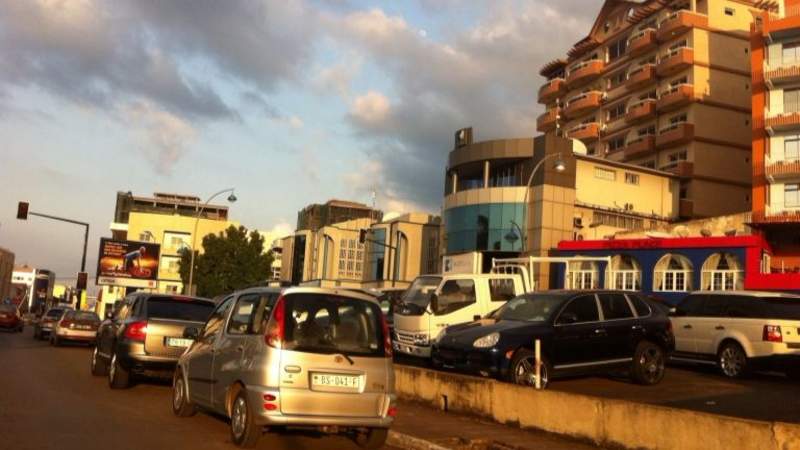 Equatorial Guinea's opposition has denounced the government's decision to welcome former Gambian President Yahya Jammeh, who flew to the Central African nation over the weekend after 22 years in power, AP reported.
President Teodoro Obiang will be held responsible "for what might occur" as a result of Mr Jammeh's presence on the country's soil, the opposition Convergence for Social Democracy said in a statement.
Meanwhile the Democratic Opposition Front said Mr Jammeh should not qualify for asylum because he had refused to step down after losing December's election.
"We are not against Pan-Africanism, but we are in favour of a more objective Pan-Africanism that does not consist in just bringing over the waste of Africa," the group said.
Mr Obiang's government has not yet commented on Mr Jammeh's presence there.
Mr Obiang is Africa's longest-serving ruler, having assumed power in 1979. He won re-election last year with 93% percent of the vote. Rights groups said the poll was not free and fair and accuse him of stifling dissent and torturing opponents.
His son is currently on trial for corruption in France, charged with spending millions in state funds to feed an opulent lifestyle of fast cars, designer clothes, works of art and high-end real estate.
Did corruption lead to more Ebola deaths?
Millions of dollars in funds raised to fight the deadly virus in Sierra Leone have still not been accounted for.
See earlier post for more details.
Striking Kenyan doctors launch digital campaign
Members of Kenya's doctors union, who have been leading a strike that has paralysed operations at public hospitals for close to two months, are running a digital campaign to highlight six members of the union who are facing time in jail.
The Employment and Labour Relations Court ordered six members of the union on 12 January to end the strike and finalise negotiations with the government within the next two weeks. If they do not do so they face being jailed on 26 January.
Several attempts to end the strike have failed as the doctors want the full implementation of a deal signed in 2013 to improve the doctors' pay and working conditions.
The social media campaign includes portraits of the six doctors and a brief bio.
Here's a sample:
Afcon: Caf takes action after website 'hacked'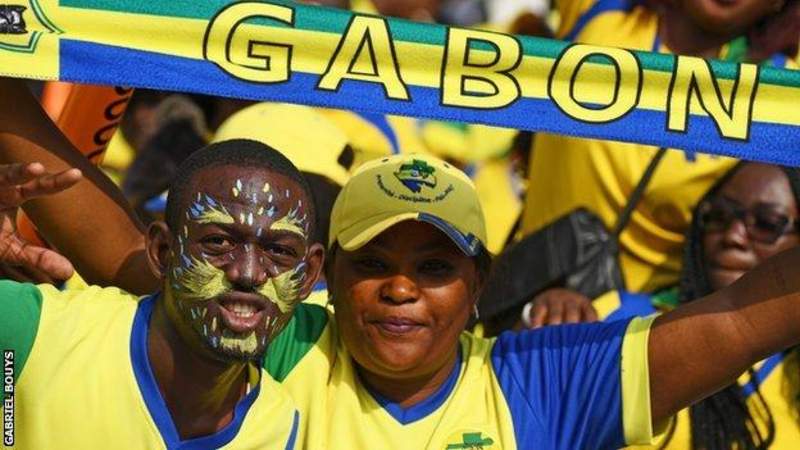 The Confederation of African Football has taken action to protect its website after it appeared to be hacked.
A Russian group called New World Hackers claims it took down the website, telling the BBC it was done "in protest" against Gabon, the host of this year's Africa Cup of Nations.
"Gabon is a country of dictatorship," a member of the group told BBC Sport.
Caf has added a five-second process that screens all visitors, called a Cloudflare, to alleviate the problem.
"Caf has taken action but we can't certify 100% it will not happen again," Junior Binyam, the governing body's communications director, told BBC Sport.
"Even CIA servers are hacked."
The African football body's website was shut down for around five hours on Saturday, leading officials from African football's ruling body to investigate a technical fault prior to deciding the issue lay elsewhere.
Burundi mass prisoner release
Prime Ndikumagenge
BBC Africa, Bujumbura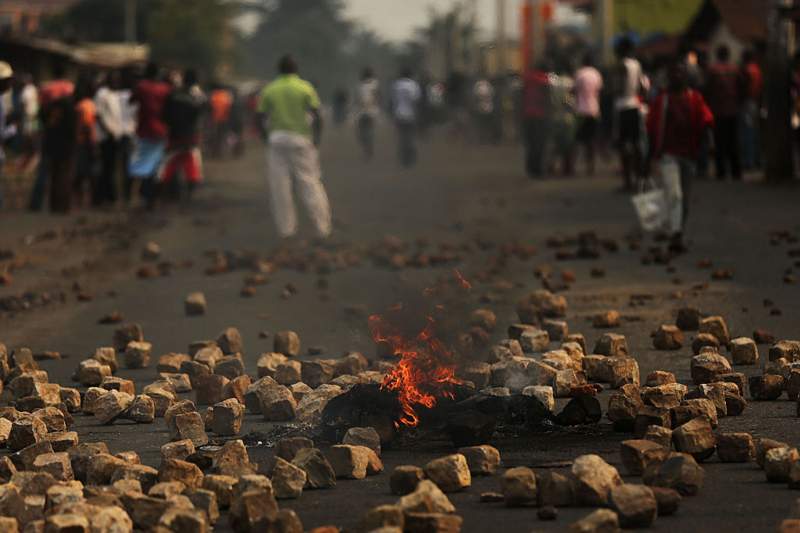 Hundreds of prisoners have been released in Burundi in a symbolic ceremony to mark the implementation of a presidential pardon announced at the end of the year.
The released prisoners include members of an opposition party who were arrested nearly three years ago during a police crackdown on their demonstration in the capital Bujumbura.
One of them called for the release of all political prisoners saying it was ''unfair to spend unjustly three years in jail''.
Thousands of people have been arrested since April 2015 in the wake of protests against a third term for Burundi's president Pierre NKurunziza.
In total about 2,500 of them should regain their freedom in the move that began on Monday.
Afcon: Togo keeper may not play after fans attack his house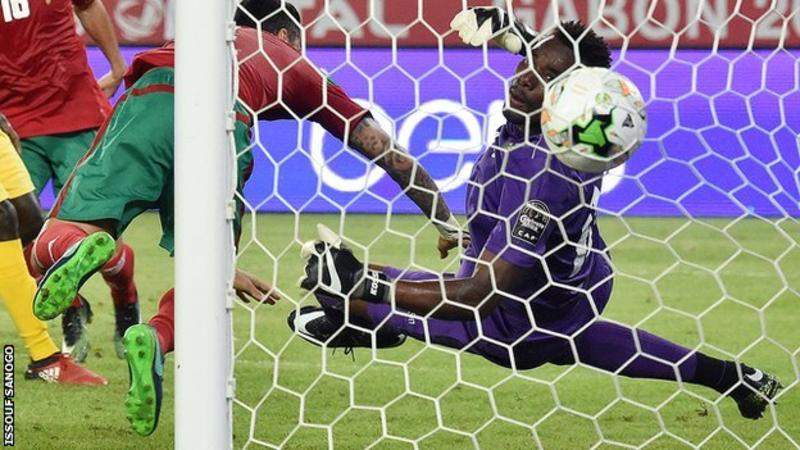 Togo goalkeeper Kossi Agassa can miss their must-win Africa Cup of Nations match against DR Congo on Wednesday after the goalkeeper's house was vandalised, said coach Claude LeRoy.
Agassa's home in Togo's capital was placed under police protection after it was attacked on Friday by fans blaming Agassi for the 3-1 loss to Morocco.
"He was really affected when he heard the news," said LeRoy.
"Whether he wants to play or not, I will respect his decision."
Togo are bottom of Group C going into the final round of matches and have to defeat DR Congo to make it into the quarter-finals of the tournament in Gabon.
Kenya government finds justice system biased against young
Abdinoor Aden
BBC Africa, Nairobi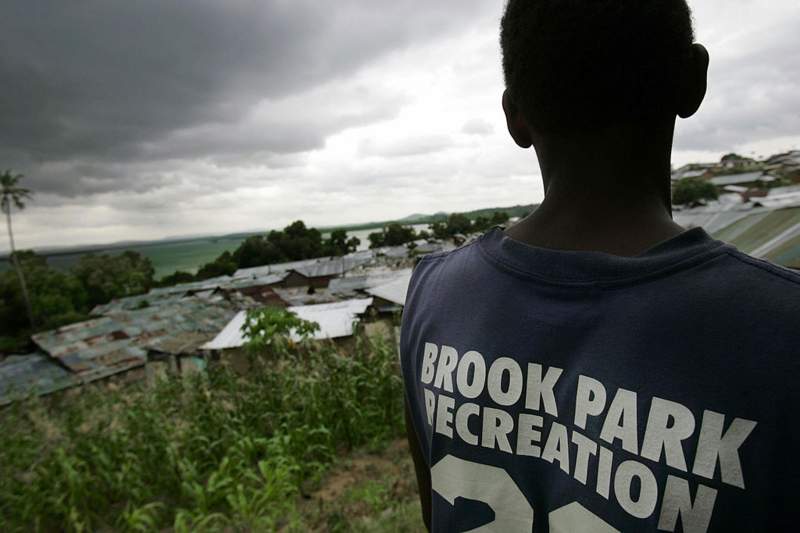 A Kenyan report on the country's criminal Justice has revealed that the system is biased against poor people and the youth.
The audit report also exposed that 75% of pre-trial detainees were discovered to be aged below 35.
According to the findings of a government body, the National Council on the Administration of Justice, hundreds of Kenyan children were detained in prisons instead of children's remand homes.
The reports further disclosed that that Kenyan police cells and prisons were overcrowded with petty offenders, mostly young people.
Chief Justice David Maraga said young people were victims because the legal framework was not sensitive to the youth.
The report further revealed this had led to the overcrowding of Kenyan prisons, which accommodate 57,000 inmates more than its capacity of 26,000 prisoners.
Other shocking outcomes include lack of disability-friendly prison services for persons with special needs.
Human rights groups have called for the introduction of community service to petty offenders as part of punishment to reduce overcrowding in Kenyan prisons.
Where are Sierra Leone's missing Ebola millions?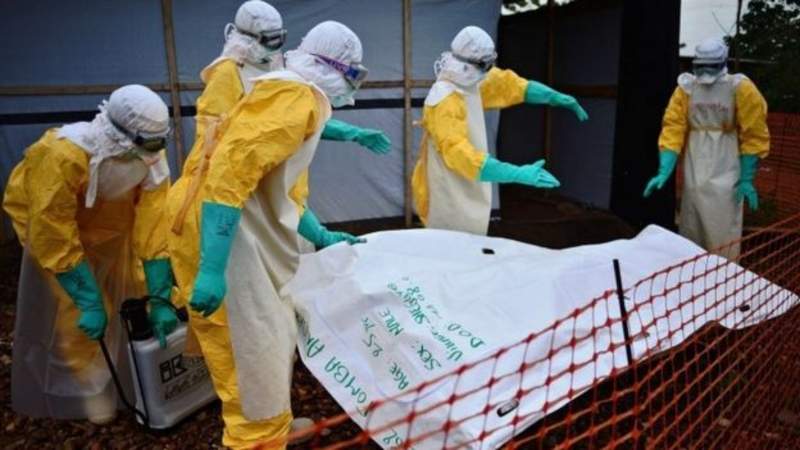 Nearly three years after Ebola hit Sierra Leone, millions of dollars in funds raised to fight the deadly virus have still not been accounted for.
An internal audit of the first six months of the outbreak said at least $14m (£11m) had been misappropriated or was unaccounted for.
The audit also said that no proof existed that payments of high-risk health workers' hazard allowances, amounting to more than $4m, had been paid. During the outbreak it was commonplace for payment of such allowances to be delayed.
This led to dramatic strike action in late 2014 at the Kenema hospital. Members of the specialist burial teams brought out corpses from the morgue and placed them at the hospital entry points, demanding unpaid allowances.
NGOs 'pricing locals out of Maiduguri'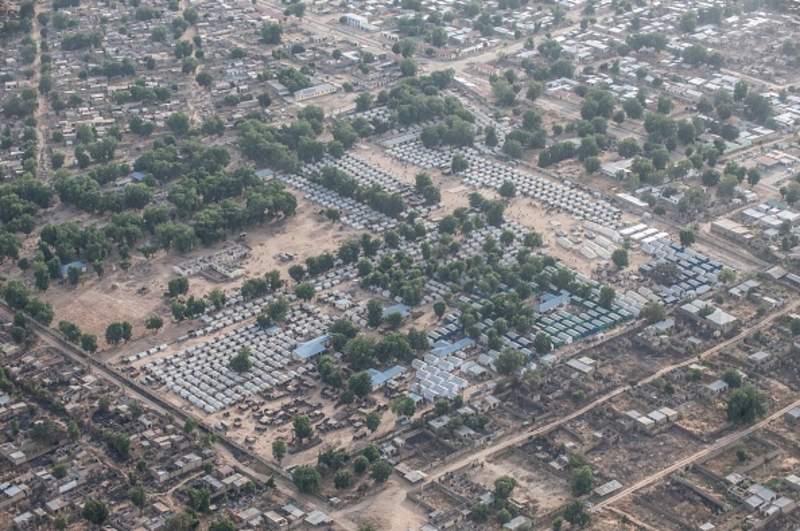 Residents in the northeastern Nigerian city of Maiduguri say they are being priced out of the local property market by NGO staff who have arrived to assist victims of the Boko Haram insurgency, reports say.
Istifanus Zira, a local painter, who has been refurbishing properties in a most sought after estate says rents have become "unbelievable", the Daily Trust newspaper reports.
"It was when I was repainting the house that the estate manager told me that the property was rented by an NGO for 18 million naira ($58,000; £47,000). Can you imagine?
There is also the property of a former governor of this state that an NGO rented at 25 million naira ($25,000) and brought technicians from abroad to come and fix their equipment and even sink borehole for them.
You cannot rent a good property now along Damboa road, the type an NGO would like, unless you have their kind of money."
A worker for a humanitarian organisation, who wanted to remain anonymous, told the paper that NGOs "go for big property as offices for convenience and also for their sponsor to have a good place to stay and work when they visit".
It follows accusations made earlier this month by the Borno state governor that aid agencies were spending a large quantity of their funds on "flashy" bulletproof vehicles and other facilities for their staff.
' in Gambia's state house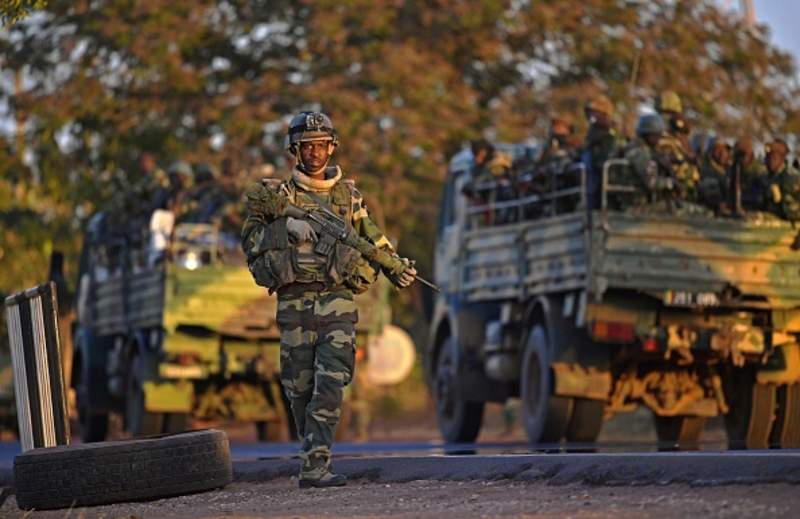 A top Gambian army commander serving with the regional troops in the country has told the BBC that they have not found the reported heavy weapons at State House where ousted President Yayha Jammeh had been staying.
There are concerns they may have been hidden.
"We don't know for what – but they may have taken them to Kanilai – Jammeh's home town – for future sinister use or to give to the MFDC rebels in Senegal's Casamance," he said.
He said they only found rifles there. "We are searching" he said.
In addition to the millions of dollars said to have been looted by Mr Jammeh and the luxury cars, many other state vehicles and office items are said to have been carted away.
Meanwhile, offices have reopened and some civil servant have reported for work.
Senegalese armoured cars are occasionally patrolling the streets of the capital, Banjul.
Mauritian leader accused of nepotism
James Copnall
Africa editor, BBC World Service
Pravind Jugnauth, 56, who was previously the finance minister, is the head of the governing party.
Constitutionally he was the right person to take over once the prime minister resigned, but the opposition says a father giving way for his son is nepotism.
The former prime minister, now an an opposition leader, Paul Berenger said the Mauritian people should be able to vote on whether to accept the deal.
Other leaders accused of looting the coffers
More than $11 million (£8.8m; €10.3m) is reportedly missing from The Gambia's state coffers following the departure of long-time leader Yahya Jammeh, who clung to power for nearly two months despite losing the presidential election in December.
Mr Jammeh, thought to now be in Equatorial Guinea, is not the first leader accused of lining his own pockets with state funds. In fact, many have taken far more. Here are some of the worst offenders.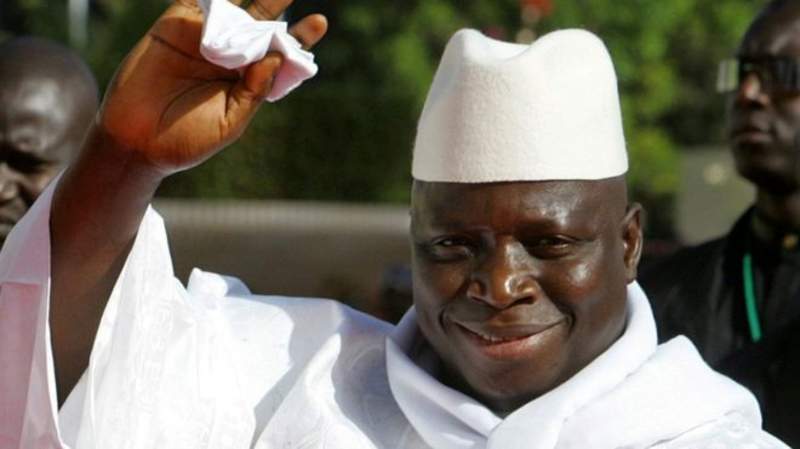 Cartoonist's take on Jammeh
Former Gambian President Yahya Jammeh treated the world to a spectacle after he lost December's election.
He initially conceded to his opponent in a phone call broadcast on state TV, then he rejected the results and refused to relinquish power.
Kenya's top cartoonist Gaddo has chosen to mock Mr Jammeh's inglorious exit from the country by caricaturing him with his famous words that he would "rule for a billion years if God wills" .
No evidence yet over Gambia missing money
Alastair Leithead
BBC Africa correspondent
The figure is $11m, the allegation is that state coffers were left empty – but there's been no evidence provided by President Adama Barrow's administration as to the supposed theft.
He remains in Dakar as a regional force led by Senegalese troops has moved into strategic positions across the capital. His staff will be meeting heads of the civil service to manage the changeover.
President Barrow said he wants to return as soon as possible, but needs to ensure the army and police – who were loyal to former president Yahya Jammeh who left the country for Equatorial Guinea on Saturday night – will support their new democratically elected leader.
Aubameyang's anger at Gabon's Afcon exit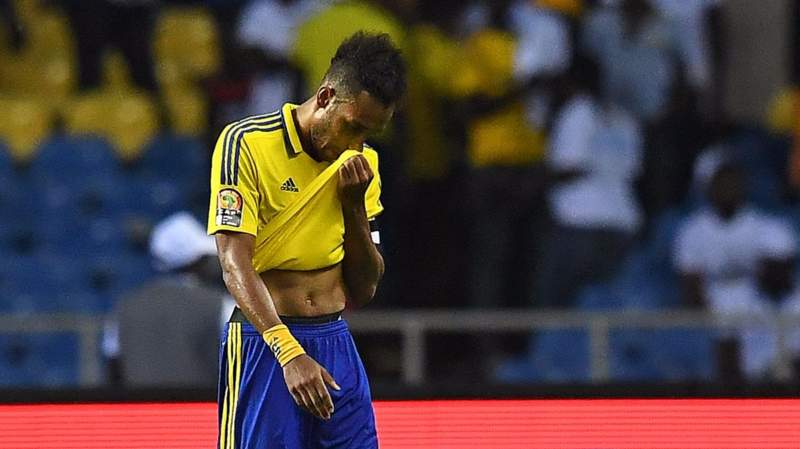 Gabon striker Pierre-Emerick Aubameyang believes insufficient time together led to the hosts' group-stage elimination from the Africa Cup of Nations.
The Panthers needed to beat Cameroon on Sunday but could only draw 0-0.
Aubameyang said: "It is really annoying because we had chances. Sadly there are days when it doesn't go in, like my first chance from two metres out.
"We are all really disappointed. We didn't really have the time to prepare (for the tournament)."
Aubameyang reacted angrily after final whistle, storming off, kicking a ball off the pitch and not shaking hands with anyone.
Coach Jose Antonio Camacho told him to calm down but Aubameyang waved him away as he walked down the tunnel.
er deadly attack
All activity has stopped in the northern Mali town of Gao as residents protest at a massive suicide attack last week that killed at least 77 lives, local media report.
All schools are closed, shops are shut and local government services are not operating. Residents hope to show last week's attackers that they are unified in condemnation but also show their anger at growing insecurity in the region, Maliactu.net reported.
The attack on 18 January targeted a camp housing former rebels and pro-government militia who were signatories to a 2015 peace accord with the government and was claimed by a group run by Algerian jihadist Mokhtar Belmokhtar and linked to al-Qaeda in the Islamic Maghreb (AQIM).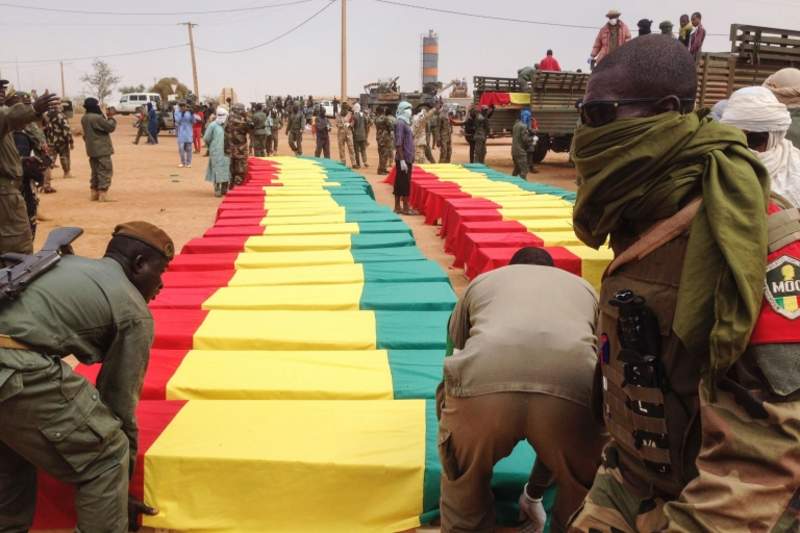 Meanwhile, three Malian soldiers have been killed and a fourth seriously injured when their vehicle hit a landmine as it headed for Gao, AFP reported.
Mali's north fell under the control of jihadist groups linked to Al-Qaeda in 2012. They were largely pushed out by a French-led military operation in 2013 but insurgents remain active across large parts of the region.
BBC Focus on Africa live from Uganda
The BBC's Focus on Africa TV and Focus on Africa radio along with Swahili sister programme Dira ya Dunia are broadcasting from Uganda's capital Kampala all this week.
The team has been up and about collecting stories for the special broadcast.
Peter Okwoche has been out rally driving just outside the capital:
Zambian police 'banned from marrying foreigners'
Police in Zambia have been banned from marrying foreigners according to a memo by police chief Kakoma Kanganja, private-owned Lusaka Times reports.
It said that police officers who are already married to foreigners should declare their spouses within a week.
A police spokesman Esther Mwaata Katongo defended the order saying it was constitutional, the report says.
It is unclear what is behind the move.
Cameroon general dies in chopper crash
At least four Cameroonian soldiers, including a general who was coordinating the fight against Nigerian Boko Haram militant Islamists, were killed Sunday in a helicopter crash, reports say.
"We lost four men, including the general", named as Jacob Kodji, as well as a colonel, a senior military official who is involved in the fight against Boko Haram told AFP news agency.
The men were killed when the Cameroonian military helicopter they were travelling in crashed in Bogo region in the far north, said the official, without giving details of the cause of the accident.
"They were on a mission in Waza Park as part of an operation to battle Boko Haram," he said.
Gen Kodji was the leader of Emergence 4, the name given to one of the operations launched by Cameroon against Boko Haram.
He is the first Cameroonian general to die in the battle against Boko Haram, whose insurgency has spread across the border into Cameroon, Chad and Niger as the militants have been pushed out of their strongholds in northeastern Nigeria.
At least 20,000 people have been killed and some 2.6 million displaced in the violence.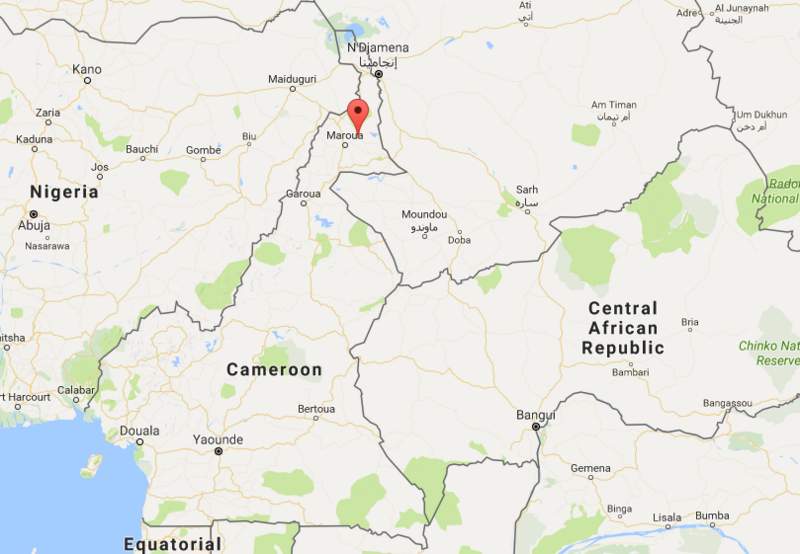 Lagos living: Solving Nigeria's megacity housing crisis
Affordable housing is a considerable challenge for urban areas with large populations, and this is particularly prevalent in the Nigeria's city of Lagos.
More than 500,000 people move to the city every year, and across Nigeria, there is already a housing deficit of more than 17 million units.
There are on-going projects of varying scale trying to address the shortage; one is reclaiming land from the Atlantic Ocean to build a new city suburb called Eko Atlantic on the shores of Victoria Island.
But some residents of Lagos feel that there are already many housing options – they just cannot afford them.
Some of the 45,000 Gambians who fled fearing violence before former president Yahya Jammeh agreed to step down have been returning.
There are smiles as they queue for a ferry, a Wall Street Journal reporter says.
Bishop is Kenya's new anti-corruption chief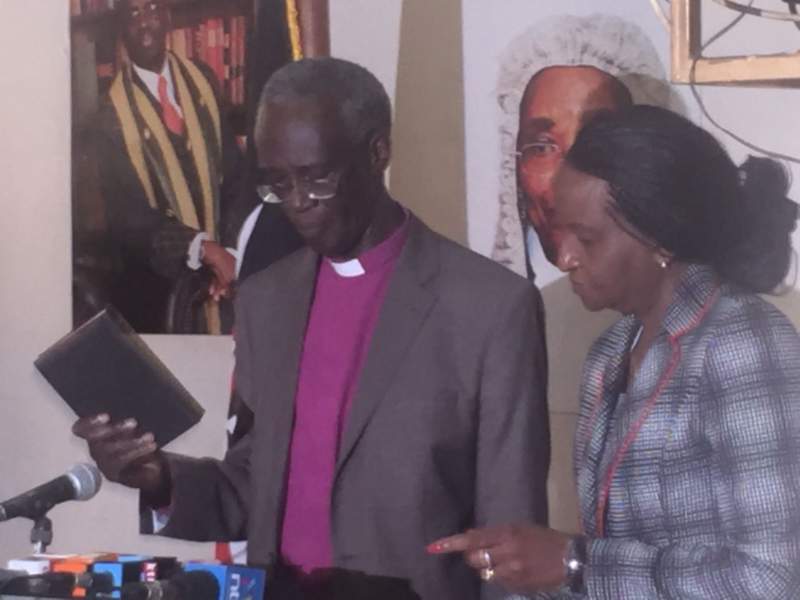 Kenya's new anti-corruption boss has been sworn in at an event in Nairobi.
Bishop Eliud Wabukala, a former head of the Anglican church, said that he was taking up the role at a time when corruption was perceived to be high.
He also said that he would need the cooperation of other state agencies to help the institution's efforts to eliminate corruption. He warned that people should stop stealing money "from today".
Attorney General Githu Muigai praised Mr Wabukala, saying "there are no good hands to fight this war than the hands of a man of God".
Previous anti-graft chiefs have found their intentions frustrated and have been forced to resign after political pressure or after themselves being accused of facilitating corruption.
South Africans still divided over gay rights
Milton Nkosi
BBC Africa, Johannesburg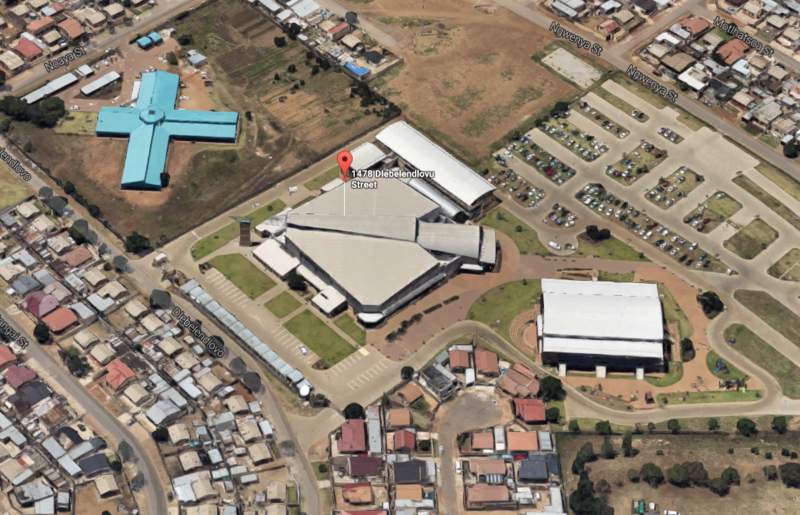 The current controversy about a sermon delivered in one of Soweto's biggest churches Grace Bible Church by a visiting pastor from Ghana demonstrates how sensitive the subject of homosexuality still is on our continent.
South Africans are steadily coming to terms with being a tolerant society when it comes to matters of sexual orientation. But by doing so, they might be out of kilter with the rest of the continent.
Take the South African position at the United Nations in July 2016 for instance, when its ambassador in New York abstained on a vote of setting up of a gay rights watchdog body.
This was something which the constitution back home would completely support. So it was expected that she would vote for the motion.
Explaining her decision to abstain from the vote UN Ambassador Nozipho Mxakato-Diseko said there was need to build consensus:
"We learned from our struggle against apartheid that if we are clear about the end goal, which for us is the end of violence and discrimination against the LGBTI persons, a better approach is building maximum consensus."
She later explained further on a local radio show that the majority of fellow African states had voted against the motion and therefore she would have been out of step with them.
So as this debate rages on and as the television personality Somizi Mhlongo leads the charge on social media against what he described as an offensive sermon, it is important to recognise that part of the solution in this debate lies with the concept of time.
Many people tell me that they're still trying to come into terms with the more liberal form of their constitution but they need time
Jammeh's Bentley flown out
An aide of Gambia's President Adama Barrow alleged that the ousted President Yahya Jammeh took more than $11m (£8.8m) out of state coffers.
Other reports say that luxury cars and other items were reportedly loaded on to a Chadian cargo plane as Mr Jammeh left the country.
The BBC's Umaru Fofana has tweeted that the cars were indeed taken out of the country with plans to take out more:
Our reporter in the capital Banjul snapped these photos of one of Mr Jammeh's Rolls Royces at the airport in Banjul last week: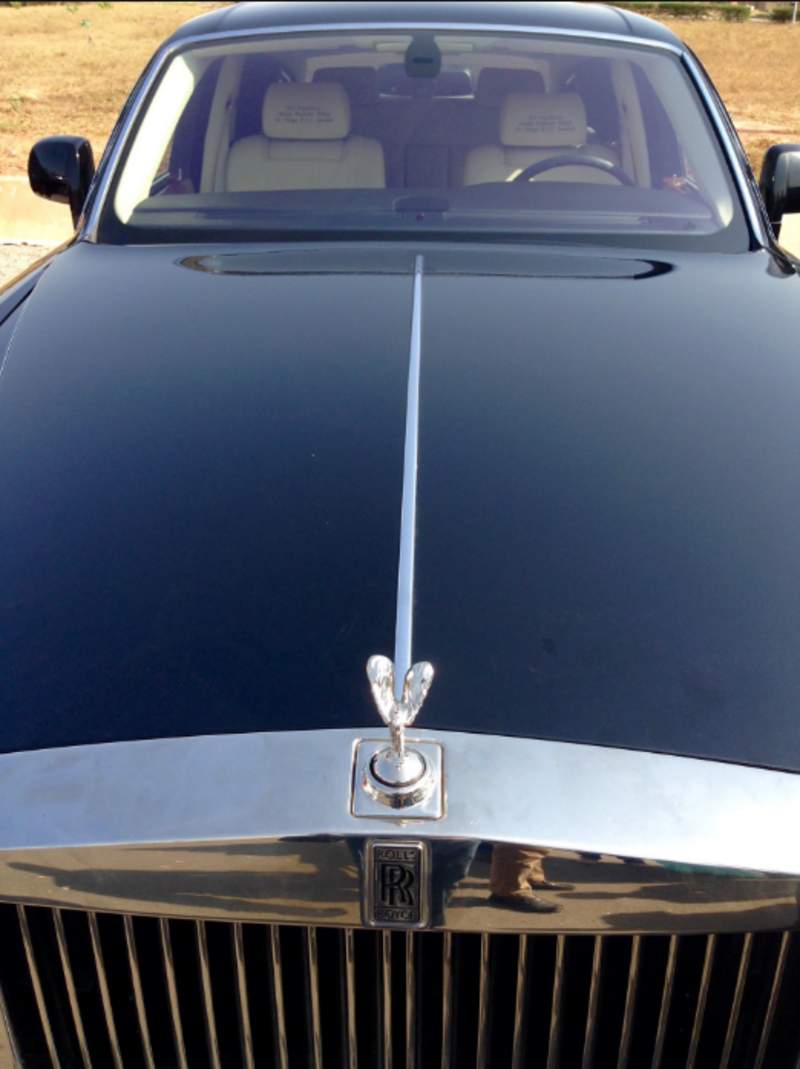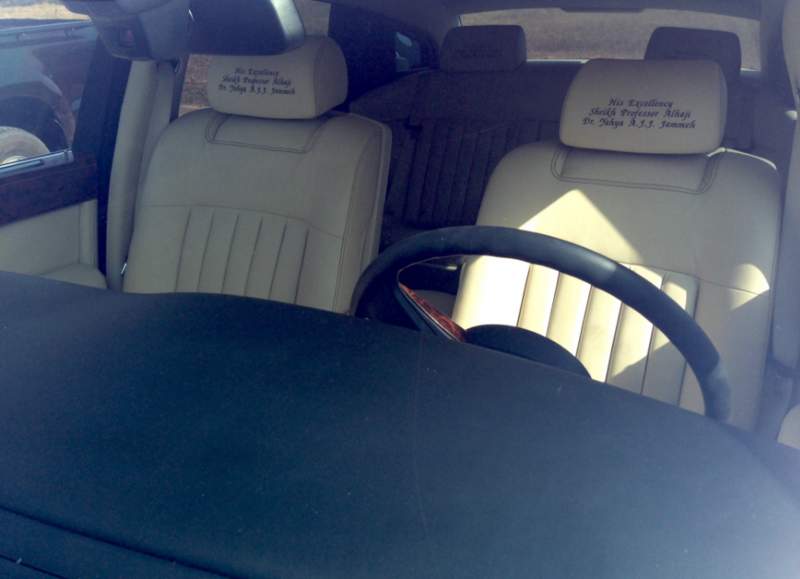 Afcon round-up: Hosts Gabon crash out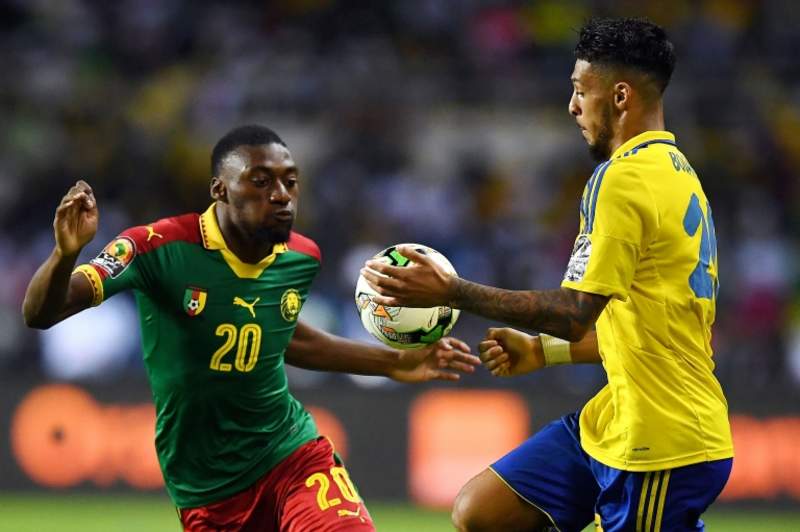 Gabon became just the fourth hosts in Africa Cup of Nations history to fail to make it past the group stages of the tournament (Tunisia 1994, Ivory Coast 1984 and Ethiopia 1976).
Instead it is Burkina Faso and Cameroon who advance to this weekend's quarter-finals, Guinea-Bissau are the other team from Group A to be eliminated.
Gabon had to beat Cameroon in Libreville to advance but instead the game ended 0-0. The hosts had the chances to win, most notably in the opening minutes of the match when their star player Pierre-Emerick Aubameyang and one of the top strikers in the world at the moment inexplicably but the ball wide of an open goal from close range.
Then in injury time Didier N'Dong was denied by a fine save from keeper Fabrice Ondoa. Cameroon finished second in Group A and will now face Senegal in the quarter-finals.
Burkina Faso finished top of the group after a 2-0 win over Guinea-Bissau thanks to an own goal from Rudnilson and one from Bertrand Traore, who is on loan at Dutch club Ajax from Chelsea this season. He is just 21 but at his third Nations Cup having played at 16 in 2012.
Group B concludes today with Senegal against Algeria in Francevill while at the same time in Libreville it's Tunisia against Zimbabwe. Senegal have already guaranteed finishing top of the group, Tunisia know a draw or a win will see them progress.
The only way Zimbabwe and Algeria can progress is if both teams win their matches to earn four points and it would then be down to the goal difference between the tow sides (head-to-head is level). Algeria have a slight advantage with a goal difference of -1 while Zimbabwe's is -2 before today's games.
Big brother Nigeria is back – but in South Africa
After a 10-year hiatus Big Brother Nigeria reality show is back on the screens but fans are not happy that the show will be located in South Africa:
Africa Magic, the show's organiser, says however that the show will be "100% Nigerian, with fully Nigerian housemates and content".
Africa Magic also says that the decision to film the show in South Africa is because the venue was already set up.
The venue is already set up with all facilities required for the successful execution of the show; this means that we are able to achieve high production values whilst meeting tight timelines/deadlines and ensuring the show comes to our viewers on time, as planned, and with the same globally renowned quality."
This is despite Nigeria being home to by far the biggest film industry in Africa.
The 12 housemates will be competing to outlast each other for 11 weeks.
SA celebrity storms out of church after Ghana pastor's anti-gay diatribe
A well-known church in Soweto – the #GraceBibleChurch – is trending in South Africa after popular choreographer and radio personality Somizi Mhlongo stormed out of a service there when Ghanian Bishop Dag Heward-Mills said being homosexual was "unnatural".
Mr Mhlongo, who is gay, later posted a video to Instagram saying he wasn't going to sit there and be offended. The video has been viewed more than 62,000 times and has attracted almost 1,000 comments.
Mr Mhlongo said the congregation had been cheering as the Ghanaian pastor said homosexuality was "sinful and disgusting".
He said:
This is who I am. I am a gay man. Get it into your skull. My soul is all right with my God.
I'm disappointed at all the gay men and women who sat there and listened to him offending us and didn't do anything about it. I walked out and visibly so.
Jammeh's 'shifting personalities'
Yahya Jammeh has denied allegations of torture and killing opponents during his two decades of autocratic rule in The Gambia.
Fatou Camara was Mr Jammeh's press secretary before falling out with him, being imprisoned and escaping to the US in 2013.
She told BBC Newsday that Jammeh struck her as someone with multiple personalities:
Heavy rain causes casualties in Rwanda
Unforeseen heavy rains overnight have pounded the Rwanda capital Kigali causing massive destruction on property and infrastructure.
The number of casualties is not yet known but it is feared that as many as five people may have died and dozens left homeless.
At least 800 houses including homes, schools and residential areas, plus a number of roads have been washed away have been demolished.
What's behind Erdogan's Africa visit?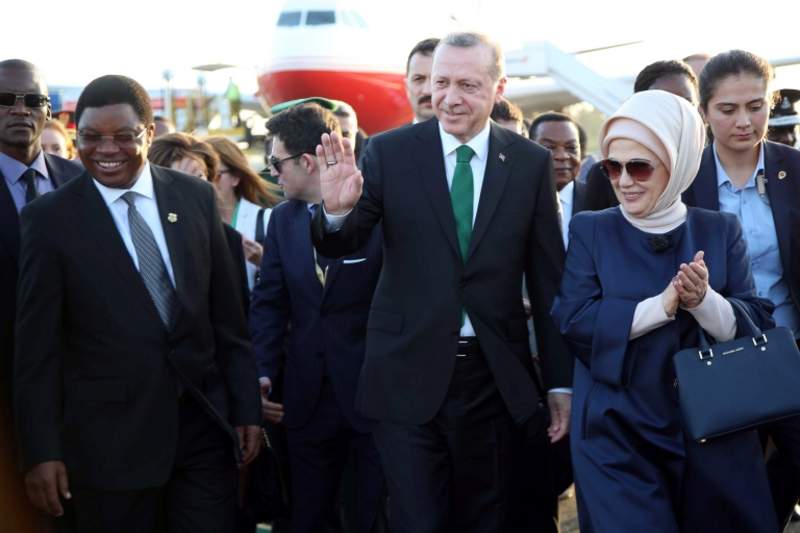 Turkish President Recep Tayyip Erdogan is in Tanzania on an official tour of Africa that will also take him to Mozambique and Madagascar.
Although officially the Turkish leader is in Dar es Salam to seek trade partnership with his counterpart John Magufuli, the real agenda could be security.
In the recent past, Turkish authorities have been lobbying African nations to close or take over local schools linked to Muslim cleric Fethullah Gulen, accused by Ankara of masterminding a failed coup attempt last year.
In Tanzania, 11 schools in the Feza system inspired by Mr Gulen have a total of 3,000 students, many of them Muslims.
Turkey accuses international schools inspired by Mr Gulen of providing militant recruits for his movement, which in turn says an increasingly authoritarian government is casting as wide a net as possible for perceived opponents.
The Turkish leader is expected to have a presser later in the day at state house Dar es Salam.
Obama's grandmother to retain state protection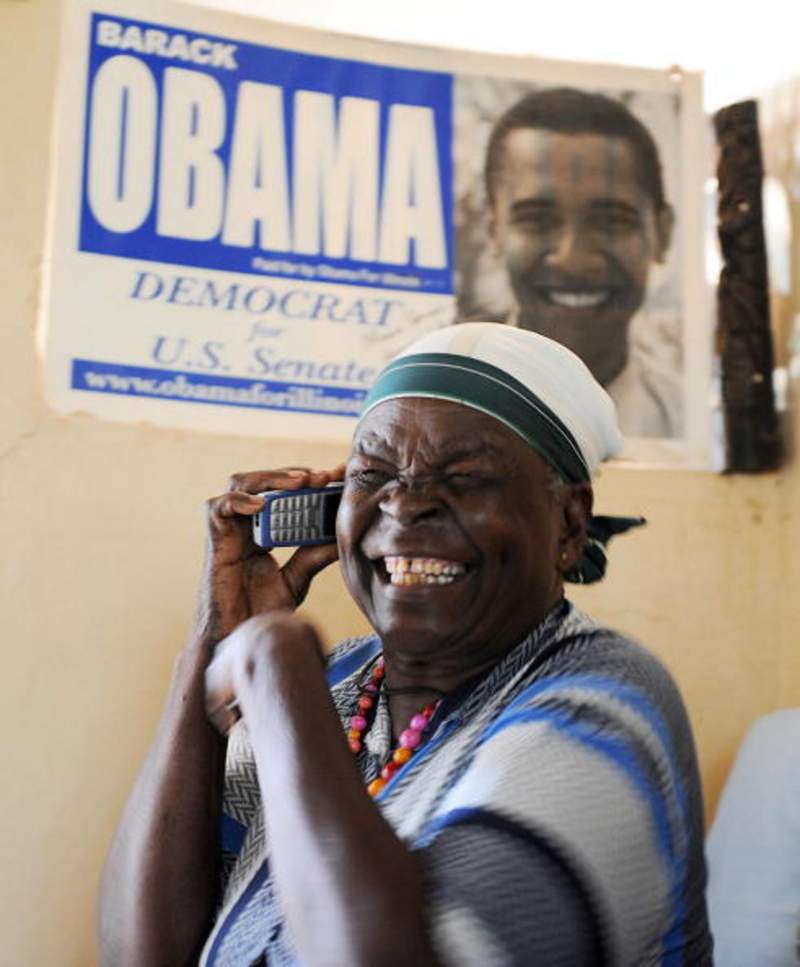 The grandmother of the former US President Barack Obama will continue enjoying state protection, Kenya's Standard newspaper reports, quoting government sources.
Sarah Obama's home in Kogelo village, Siaya county in the western region, was fenced and later had 24-hour police protection after her grandson became the 44th president of the United States.
Visitors to the home will continue to be vetted at a police station outside her compound, the report says.
Area police boss Joseph Sawe told the paper that they would be visiting Mrs Obama to see how she was coping:
"We are going to visit Mama Sarah next week to find out how she is coping with news of her grandson's exit from the White House," he said.
Kogelo village continues to attract tourists who want to see where Mr Obama's father, who he talks about in his book, Dreams From My Fathers,  is from.
The Gambia 'missing millions' after Jammeh flies into exile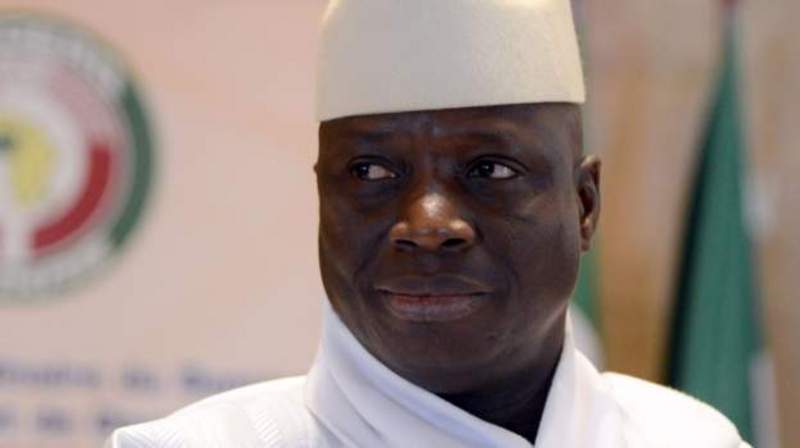 More than $11m (£8.8m) is missing from The Gambia's state coffers following the departure of long-time leader Yahya Jammeh, an adviser to President Adama Barrow has said.
Mai Ahmad Fatty said financial experts were trying to evaluate the exact loss.
Luxury cars and other items were seen being loaded on to a Chadian cargo plane on the night Mr Jammeh left the country.
Mr Jammeh flew into exile on Saturday, ending his 22 years in power.
He had refused to accept election results but finally left after mediation by regional leaders and the threat of military intervention.
Our African proverb of the day:
The big water pot one carries on the head rests upon a small circular pad."
Welcome to the BBC Africa Live page where we'll be keeping you up-to-date with news and trends across the continent.  Credit BBC